Everything You Should Know About Fall Closet Makeover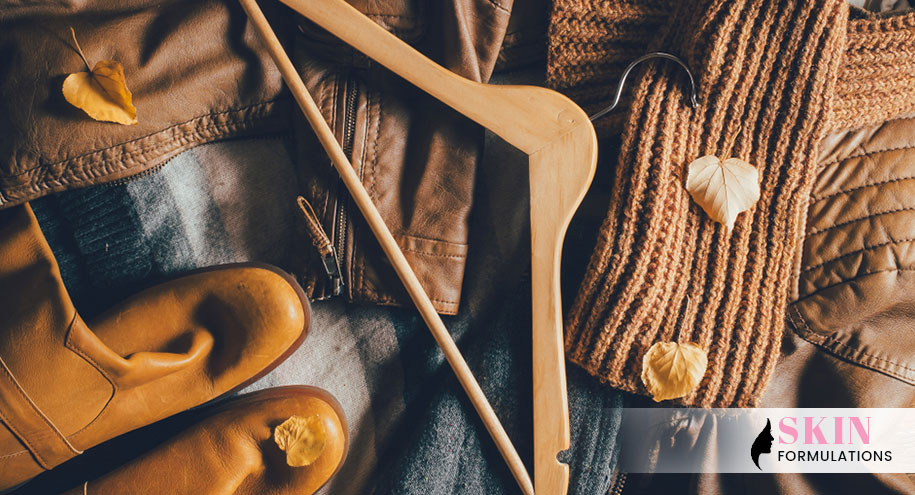 Fall is officially here, and that always means that, as the weather changes, we start to see the clothing fabrics become cozier and thicker as the weather cools down, heading towards the colder months of the year.
Fall fashion is definitely the season for layers! Layering our late summer clothes can mean that we can keep wearing them while layering them with more suitable fall garments to create new outfits suited to windy days and cooler evenings.
The colors for fall fashion are excellent, and they allow your outfits to come away from the bright colors of summer with muted fall tones, including burnt oranges, khakis, and warm sunset tones.
You may also notice that styles of outfits change when fall arrives, and you may find pants, knits, and heavier cotton make more of an appearance in your fall wardrobe than they previously have during the summer.
Let's look at some ways you can makeover your closet to make it appropriate and fashionable for fall 2021.
Fall Fashion
Bring out your cozy sweaters!
This fall, there will be so many people in layers of light sweaters.
Since we have learned from Sex and the City to layer up, there is no better way to start your fall wardrobe than with your favorite cozy sweaters.
Everyone has a different preference when it comes to sweaters, and we are sure you can find the right knit or fleece material depending on your style.
Suppose you travel often and need to look as put together as possible. In that case, a sweater or 3 could be the correct winter clothing staple for you to be stylish and warm in the ever-cooling weather!
For layering sweaters, we recommend one or 2 thicker knits. One with a high neck and one with a more casual V neck or boat neck as well as 2 more delicate knits that can be placed underneath work attire for warmth and style. Also, one with a roll-neck feature and one as an extra outer layer over blouses and shirts.
The perfect fall wardrobe will always have a maxi cardigan with a thick cable knit and decorative buttons for the ultimate evening fall style and warmth. This can be worn over an evening dress or a pantsuit and will look stylish, taking you from the office to the evening.
Fall Accessories
The arrival of fall calls for some amazing accessories.
Where summer can denote accessories of a more delicate appearance when fall arrives, there is the opportunity to get a little bolder with accessories, especially ones that can turn a fall outfit from sedate to wow!
Our top fall accessories are:
Boots – The fall season calls for some hard wearing footwear, but we don't want it to be boring! So we are looking at ankle boots in a Chelsea boot style for comfort and practicality and over-the-knee styles of boots that can dress up any sweater dress, leggings, or evening outfit.

Heels are optional, of course; just be cautious of your confidence in heels in potentially inclement weather!

Scarves – Not only are scarves practical for keeping the fall chill away, but they can also be incredibly fashionable when you look to get different prints to match your outfits. Think light knitted scarves or huge but thin chiffon-style scarves for extra layering and fall chic.
Hats and gloves – Of course, there may be times when it is so cold that only a hat and gloves will do! But we don't have to compromise on style just to keep warm!

Faux fur is superb for hats and gloves, and they can look incredible too, so think along the lines of leopard print, zebra print, or even just a deep black for the ultimate style and warmth!
Little to No Maintenance
It's time to understand how easy fall fashion can be!
Now is the time to load up on all of the items that make fall fashion easy to achieve; we don't want to be spending hours trying to find the right things to go with what!
So here are the top 10 essential must-have items to have in your 2021 capsule fall wardrobe:
Black tailored pants
A crisp white shirt
2 Light knits in different colors and styles
2 Thicker knits for outerwear and layering, different styles and colors
Winter boots
A couple of differing scarves
Thick tights
A belt that can be used to cinch in knits
Hat and gloves
A sweater dress
Once you have the fall wardrobe down to fine art, you can literally mix and match your outfits and incorporate the pieces with items from your summer capsule to give a fantastic mix of fall favorites.
Color & Pattern Inspiration
Fruits, vegetables, and nature are all associated with fall colors like oranges, reds, purples, and yellows, so not only do we have seasonal food to thank for the fall fashion color inspiration, we can also get inspired by their forms, such as leaves, weather, and even the fruit prints.
Fall Fashion Color Palette
Fashion is all about color in every season. It is something you can change to fit the season, so let's get inspired by some of the color palettes for fall.
Vintage Fall Colors:
Ochre
Burnt orange
Chocolate brown
Mocha
Reds
Tan
Teal
Fall Prints:
Leaf prints
Tartan/plaid
Quirky fall vegetables such as pumpkins and squash
Feathers
Weather such as rain prints and blowing winds if you are feeling adventurous
All in all, fall is full of classic colors, and it is totally up to you in which direction you head. It is all about experimenting with the elements of fall fashion you love.
What To Wear With What?
Of course, the next question is, "What goes with what?"
Fashion for fall should first and foremost be unique to you. While trends can easily be followed when it comes to fall fashion, individuality is vital, so make your outfits your own!
Here are a few outfit combination suggestions to make fall fashion a little easier!
Black tailored pants, a white blouse, ankle boots, and a medium knit buttoned sweater
Sweater dress, thick tights, over the knee boots, and a belt to cinch in the waist
Black pants, ankle boots, and a thicker knit, high neck sweater
Fine-knit sweater with an oversized chiffon print scarf, leggings, over the knee boots, and a thick knitted maxi buttoned sweater
Leggings, sweater dress, and a maxi scarf with a cinched-in belt
There are many combinations with a capsule wardrobe for fall, and the individuality lies in the accessories!
Conclusion
When it comes to dressing fashionably for fall, the way you style your outfit every morning is how you will be wearing it all day so always keep that in mind.
Always invest in quality pieces that will last you for years to come.
When choosing accessories, we would recommend a few that will compliment your wardrobe well, such as scarves, a statement necklace, and statement earrings. When shopping for fill-inspired pieces, keep an eye out for some great accessories like faux fur-trimmed gloves and hats, a great selection of knitwear in fall colors!
Fall is the time to dress with layers to show off the colors you have in your closet, but this also is a solution to keeping you warm in the falling temperatures.
Most of all, fashion should be fun!
So make sure you choose items, colors, and prints that suit your personality and style but are also suitable to be considered fashionable for fall 2021.