How to Get Clear Skin Naturally: 10 Home Remedies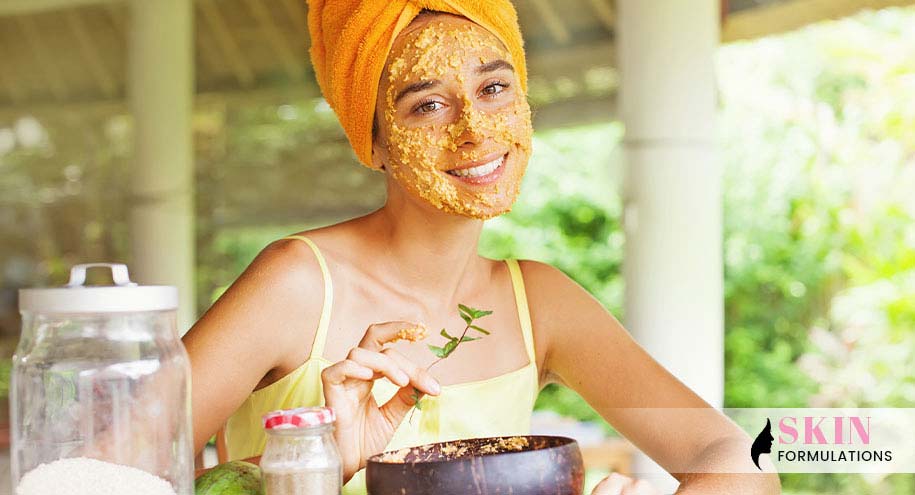 Summary-At-A-Glance
Diet plays a huge role in achieving clear skin from the inside out.
Exercise is linked to improving circulation, which supports clear skin.
Quality sleep is so essential for your skincare routine.
Stress can affect your skin and reducing your stress levels is vital for a clear complexion.
Things you should be avoiding in your lifestyle could be your means on how to get clear skin.
Essential practices you absolutely must do to benefit and clear your skin.
Achieve clear skin at home by using home remedies for clear skin with things you may have around the house.
Implement these Do's and Don'ts as these are tips for clear skin.
What Are the Best Ways to Achieve Clear Skin Naturally?
To have clear skin is one of the best feelings in the world!
There are many ways on how to get clear skin with scientifically based tips and guidance, and there are also some lifestyle and routine changes that you can implement to start your journey towards the ultimate clear skin goals.
Skin health is one of the elements about a person that can give great confidence and a fantastic look. Read below for the top tips for clear skin.
Methods to Getting Clear Skin
There are several tips for clear skin. Know what they are and follow these guidelines to achieve clearer skin.
1. Diet
Making sure you have the best skin starts from within. You can have a fantastic skincare routine, but a poor diet will let your skincare game down.
Ensure your diet is full of skin-friendly foods such as:
Fresh berries – They contain carotenoids, which may give a more attractive skin coloration and appearance.
Leafy green vegetables – Veggies such as spinach is an excellent source of antioxidant and Vitamin E.
Nuts – Nuts are a natural source of Vitamin E, which also protects your skin from cell damage.
Fatty Fish – Eating fatty fish such as salmon can reduce any skin inflammation and help to keep skin moisturized.
2. Exercise
Doing regular exercise has so many benefits when you are trying to get clear skin naturally. Regular exercise will increase your heart rate. This will lead to good blood circulation and deliver all of the essential nutrients directly to your skin.
Also, exercise will improve the collagen production in your skin cells, which is essential for healthy, plump skin with anti-aging benefits.
3. Sleep
The amount and the quality of your sleep can impact the appearance of your skin. For optimum "Beauty Sleep," you should aim for between 7 and 9 hours of quality rest nightly. A good method on how to get clear skin is to sleep between 9 pm and 11 pm in a cool environment with a silk pillow being the best thing to sleep on.
Incorporating these elements in your clear skin plan could leave you with a fresher and more rested complexion with anti-aging benefits too!
4. Stress
Feeling or being under stress can affect your skin and cause wrinkles, dry and dull skin, and aggravate conditions such as acne, psoriasis, and eczema.
So, when you are looking for tips for clear skin, reducing your stress levels will inevitably come up. Stress releases cortisol, the stress hormone, into your body, resulting in your skin showing the effects of stress.
To reduce your stress levels and get clear skin naturally, make sure you can:
Try relaxation techniques, such as meditation.
Eat a well-balanced diet for optimum health.
Stay hydrated.
Aim for 8 hours of sleep per night.
Exercise as a stress relief to produce endorphins.
Things to Avoid
You should avoid some things when it comes to trying to get clear skin naturally. These include:
1. Smoking
Tobacco smoke contains over 4,000 chemicals that are bad for your overall health. It has been proven that smoking can cause your skin to premature aging. It can also delay your skin from healing and regenerating efficiently, which can be a hindrance on how to get clear skin.
2. Avoiding harmful ingredients in skincare
You should avoid certain ingredients such as sulfates and parabens. When it comes to knowing how to get clear skin and choosing skincare, they can cause irritations to the skin and exacerbate dry and sensitive skin.
3. Avoiding dehydration
Dehydration is one of the biggest things that will cause your skin to look dull and lifeless, but it is one of the easiest things to fix. Drink at least two liters of water a day or more if the weather is hot to get clear skin naturally. Not only will it make your skin plump and fresh-looking, but it will also flush any toxins from your system that may be stopping you from achieving clear skin.
4. Avoiding Too Much Sugar

Too much sugar in your diet can cause your skin to lose its elasticity and acne. Insulin levels increase within the body following too much sugar, which causes inflammation and skin irritation, making it worse. Avoiding sugary foods and drinks is always a part of the tips for clear skin.
5. Avoiding picking your skin
As tempting as it is to pick or pop a spot, the best advice is don't! An open wound provides a place for bacteria to get in and thrive, causing more spots and breakouts.
Essential Things
When there are things to avoid to get clear skin naturally, there will also be things you absolutely must do to achieve that clear skin you desire. These are:
1. Exfoliating
Exfoliation is a huge clear skin tip! It sloughs off all the dead skin, dirt, and excess oils, promoting fresh, glowing skin.
It can also help to reduce the size of any visible pores. Exfoliate between 2 and 4 times a week, depending on the type of scrub you use.
2. Choosing the right makeup

Choosing oil-free makeup is the best choice when you want to achieve clear skin. Oil-based makeup can block your pores, exacerbate skin conditions and acne, and don't allow your skin to breathe as efficiently as its oil-free counterparts.
3. Cleaning
Make sure that everything is clean when you apply makeup or skincare to your face. This includes fingers, applicators, sponges, and brushes. Dirty tools can harbor bacteria that will sit on your skin, causing harmful breakouts.
4. Washing your face twice a day
Washing your face twice a day has been shown in a clinical study to be the optimum amount of times to wash your face to reduce the effects of acne, versus just once a day.
Home Remedies
Getting clear skin at home has never been more straightforward, and you can use things you are likely to have around the house or in your kitchen. Here are some home remedies for clear skin that are useful:
1. Aloe Vera

It is one of the best plants you can have around the house for skincare. You can use Aloe Vera as a direct treatment for a spot to break out by popping a bit of the gel that you find inside the Aloe leaves on the surrounding area of the spot. Its natural anti-inflammatory properties will calm the inflammation around the site of the spot and reduce its size and redness.
It is also helpful for healing burns and sunburn and treating abrasions and has excellent moisturization properties.
2. Tea Tree Oil
Tea Tree Oil is a superb home remedy for achieving clear skin. It is widely available and has been used for years as a natural sanitizer and is excellent at treating the bacteria on the skin that cause spots and breakouts. You can either place it directly onto cotton wool and hold it over the spot or breakout area or dilute it with water and use it as a cleansing tonic all over your face using cotton wool.
3. Natural Yogurt
Having a tub of natural yogurt in your fridge can be a spot lifesaver. It is an excellent source of Vitamin D, which is amazing for fighting free radicals. Still, it can also be an excellent topical treatment for spots due to having natural pro-biotic qualities. Pop a dab of yogurt directly on the spot and leave for around 30 minutes and wash off.
4. Honey

Honey is a natural antiseptic and antibacterial, so it is a great choice for those who are prone to spots, breakouts, and acne as it is one of nature's best products for clear skin, and it tastes good too! It can be placed directly on the spot and left for 10 minutes to reduce the size and redness of the zit or mixed with a bit of natural yogurt and used as a mask for intense moisturization.
5. Witch Hazel
Witch Hazel is one of nature's best astringents and is often used in toners for the face. It can reduce the size of your pores, reduce skin inflammation, and start to clear your skin.
6. Rose Water
Rosewater is a great natural exfoliator and will clear all of the dead skin and grime that leaves your face dull and clogged up. When mixed with lemon juice and left on your face like a mask for half an hour and rinse offs, it will leave you with radiant, clear skin.
7. Green Tea
Green Tea, as we know, is amazing for your overall health when you drink it, but it can be great when used directly for treating acne. It contains naturally occurring polyphenols, which have been shown to reduce inflammation and fight bacteria. Green tea leaves can be applied directly to the skin once boiled and cooled with a cotton wool pad, then rinsed off after 5-10 minutes.
8. Turmeric

Many home remedies for clear skin recommend the use of turmeric. Turmeric has natural antiseptic properties. When put together in a mix with olive oil or coconut oil and applied as a mask, it can reduce inflammation of areas of concern and naturally clean the area to reduce further outbreaks. Be careful not to use too much that it stains your skin!
9. Coconut Oil
Coconut oil is fantastic for moisturizing the skin, but it also has naturally occurring microbial properties, which may help keep the skin blemish-free. It has properties that are great at fighting free radicals and has powerful antioxidants to keep skin clear.
10. Oatmeal
Known as one of the best home remedies for clear skin, oatmeal is a great skin all-rounder and has great moisturizing, antioxidant, and anti-inflammatory properties. You can apply it as a mash with some of the other natural ingredients, such as honey, to create a super-mask that leaves your skin conditioned and looking clear and healthy.
Dos and Don'ts for Clear Skin
So when it comes to looking to get clear skin naturally, the main things to remember are:
DON'T pick your spots.
DON'T use products that will block pored or irritate.
DON'T overwash or under wash your face.
DON'T drink less than 2 liters of water a day.
DO use natural home remedies for clear skin to combat spots and breakouts.
DO use a daily moisturizer.
DO exfoliate two to four times a week.
DO use gentle cleansers to clean your face.
Conclusion
It is straightforward to know how to get clear skin when you understand how powerful nature and its products can be.
With some great tips and a little bit of knowledge, you can get clear skin naturally through your diet, the products you carefully choose to use, and letting nature provide some clever trick to enable you to have that clear skin glow.
Clear skin will not happen overnight. It will be a gradual process that takes time, care, and consideration of your skin's needs. Watch your diet, habits, and even the amount of quality sleep you get daily. Also, apply the above natural home remedies for clear skin.
Skincare is a labor of love, and achieving clear skin can take a lot of determination. But once you have it, you have to keep up the routines that work for you and keep building your confidence through your clear skin results.