Which Top Fitness Trend Of 2022 Suits Your Lifestyle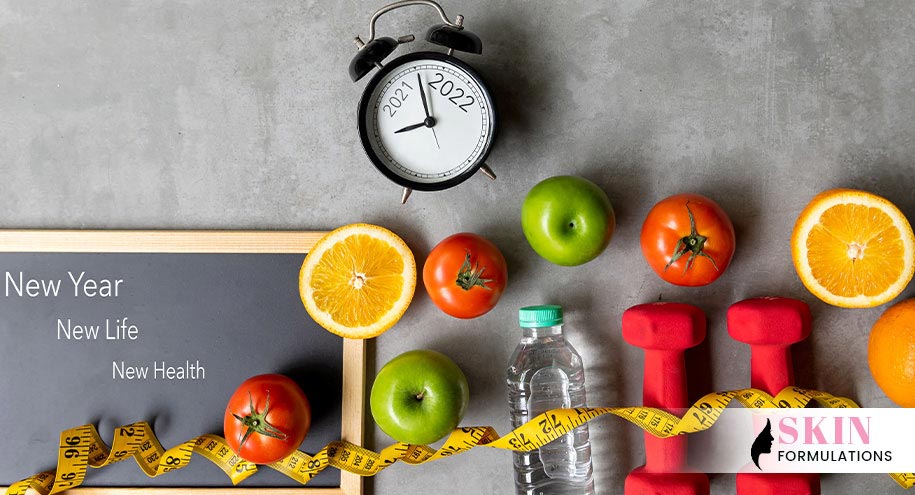 The New Year is upon us, and it's time to start taking care of your body and change up your fitness routines!
Whether you're a total newbie to the area of structured exercise and just getting into fitness, or you are a fitness pro and have been at it for years, there are a plethora of fitness trends that you can follow this year.
The trends for 2022 are stepping away from the classical routines that involve the principles of Yoga, Pilates, and CrossFit and venturing more into the "Smart exercise" domain, which allows you to get the best advantages from your exercise with the least amount of time spent on it!
We won't lose these core exercise elements, as they are rooted in history and science, so we know they work! However, 2022 seems to be shaping up as the year to take those principles and change them up in some clever and intelligent ways; there really is a trend for everyone!
It's a good idea to find out what your personality is before choosing a fitness trend. Once you know the type of person you are, it's easy to see which specific trend fits your personality best.
Here are some top fitness trends for 2022 so you can decide what suits your lifestyle! Which one will you pick?
Weighted Hula-Hoops At Home

TikTok is responsible for starting a lot of crazes!
Although not a brand new idea, In 2021, weighted hula-hoops were on the "For You" page of TikTok with every swipe up!
It is reported that almost a quarter of a billion hits were under the hashtag #weightedhulahoop alone!
Weight hula-hoops have been around for a while, and classes continue up and down the country. The new version of the weighted hula-hoops features sections that can be removed as you lose inches!
Paired with a great soundtrack, it looks like this trend will continue into 2022!
Data-Based Workouts
Wearable fitness tracking tech is here and huge for 2022!
Smart wearables such as wearable fitness trackers, running watches, and heart rate sensors are used alongside smart devices to analyze the wearer's workout performance.
Whereas before, only an experienced fitness analyst or medical professional could make sense of the information readings. Now, there are built-in algorithms that can pinpoint the data for you and provide adaptive workout plans to get fitter easier.
Data from these devices has been shown to help people live healthier lives by monitoring their activity levels throughout the day or during workouts which helps them stay active while also making sure they don't over-exert themselves (which is a common problem). 
Wearable technology like smartwatches can monitor your heart rate with no physical contact needed by another person – just put it on your wrist! Smart devices also allow tracking of the data recorded to measure performance and improvement, which is pretty smart!
Home Gyms Are Staying

The trend of having home gyms has been called the "pandemic workout," and it became increasingly popular as people worldwide could not access their local gyms because of restrictions or full closures.
These closures left people who were gym members with no choice but to convert their garages or living spaces into a home gym to continue their routine
Home gyms are likely to stay a strong feature in 2022.
Many fitness studios and personal trainers have turned their specialties into online tutorials and classes to facilitate people staying at home, which seems popular enough to stay this coming year.
The fitness guru Jillian Michaels advocates home workouts. Her guidance in DVDs and online resources is geared towards making the most of your living space for dynamic and hearty exercises.
HIRT
Not that we want to hear about the next fitness trend "hurting" you, it will do anything but that! Not scary at all!
HIRT is a form of resistance training requiring no equipment or gym membership.
It's an intense workout, much like its sister HIIT, but it only lasts for about 20 minutes in total and can be done from the comfort of your own home.
The idea behind HIRT workouts is to constantly vary the exercises you're doing so that different muscle groups are targeted each time you work out (and consequently grow). HIRT also has some pretty significant benefits:
It saves money – because there's no need for expensive weights or machines
You'll never get bored – with all the variations, this method will keep things fresh
It gets results – rumors say HIIT programs like HIRT can lead to more significant fat loss than traditional weightlifting routines
Keeping The Fun In Fitness

2022 will be all about moving and making that moving as fun as possible; less like a workout, more like a party!
Moving in many different ways that make you feel good is not only fun, but psychologically, if you enjoy doing something and reap the fitness rewards from doing that thing, then you are more likely to keep doing it!
2022 brings less focus on calorie burning or crippling class intensity and more about allowing a fun activity to be classed as a workout so everyone can enjoy the feeling of endorphins while moving their bodies to get the best out of it.
There are no hard and fast rules for this, but it should include 2 things:
It should make you sweat
It should make you smile
The exercise can be anything from horseriding to pole fitness or even circus training. Still, the most important things are working your body and smiling while you do it!
The singer Pink attributes her firm and strong body to circus training skills, which feature heavily in her live shows and music videos.
Conclusion
With the new year underway, let's make sure to take care of our bodies and change our fitness routines. Regardless of whether you are a complete beginner or a total pro at exercise, there are plenty of trends that will work for you this coming year.
For 2022, we're getting away from the classical Yoga, Pilates, and CrossFit workouts, venturing into "smart exercises" instead, which let us get benefits with less time spent on it – how cool!
We won't be losing these core exercise elements as they have the history behind them, but 2022 seems to shape up to be the year where everyone can find their perfect trend. So go ahead and discover your personality before picking out one to fit in with your lifestyle and fitness level!