8 Types of Bangs That Will Completely Revamp Your Look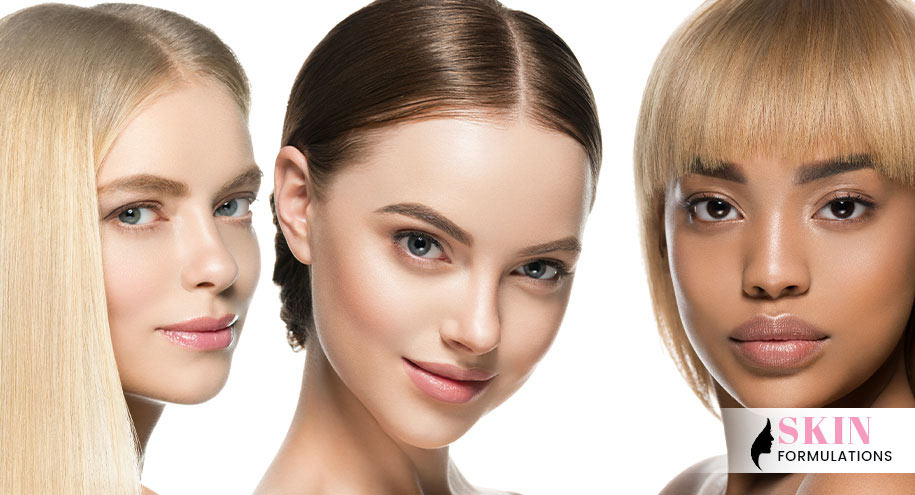 Introduction
Are you looking for a new hairstyle that will completely revamp your look? If so, then you should consider bangs! They not only help to frame your face but are a great way to switch up your look easily, and because they can be styled in so many ways, you won't have any trouble finding the type that suits you best. Not sure which to go for? Read on to discover eight different styles to consider trying!
1. Baby Bangs

This style, also known as 'micro bangs', is perfect for those who want to make a bold statement without having to commit to a shorter hairstyle. Baby bangs can be worn with any length of hair but look best when styled with long layers.
If you want to try the baby bang look at home, start by cutting your bangs straight across the forehead, approximately halfway between the eyebrows and hairline. Next, use a fine-toothed comb to create a blunt edge. Finally, use a small amount of product to tame any flyways and keep your bangs in place all day long.
2. Blunt-Cut Bangs
Whether you're a fan of Taylor Swift or not, you've probably noticed her signature hairstyle: blunt-cut bangs. Blunt-cut bangs are, as the name suggests, bangs that are cut straight across with no choppiness or feathering, and usually come down as far as the eyebrows.
This type of bang works best on hair that is straight and thick and generally requires some styling every morning to perfect the look. So, if you have the right hair type, and aren't looking for a completely maintenance-free style, consider giving blunt bangs a try!
3. Long Bangs

If you already have bangs but are looking for a no-hassle way to grow them out stylishly, long bangs are a great option. They can be worn swept to the side or with a middle part and blended into the rest of your hair with layers.
While long bangs are ideal for round and square faces, most individuals can sport them, and they work well with straight, wavy, and curly hair. Just remember, even if you are growing your hair, get your bangs trimmed regularly to prevent them from overpowering your features.
4. Korean Air Bangs
Korean air bangs are a newer trend that is becoming increasingly popular and the opposite of blunt bangs! This style, which you may see referred to as 'see-through bangs', is ultra-fine and airy, which gives the individual a soft, ethereal look.
Air bangs can be worn at any length, and a good stylist can help you determine where they should hit to flatter your face the most. To get the perfect Korean air bangs, it is important to maintain the thin wispiness of the bangs and make sure frizz is kept at bay with a little light styling product.
5. Curly Bangs

While many people with curly hair avoid bangs, it is possible to pull off the look with this hair type. Even individuals with straighter hair have been getting in on this trend, using a small-barrelled curling iron to create the cute, face-framing style.
Regardless of whether your curls are natural or not, remember that it's best not to overhandle the hair – just apply some frizz-fighting styling product to separate and define the curls.
6. Shaggy Bangs
This tousled, sultry look never goes out of style. It's achieved by layering the hair heavily to create an uneven, messy shape, and using products that add volume and texture. If you have naturally wavy or curly hair, you'll find it easier to air-dry your shaggy bangs, although straight-haired individuals may need to use a blow-dryer to add fullness. For best results, pair shaggy bangs with an equally layered and highly textured hairstyle such as the wolf cut or a basic shag.
7. Braided Bangs

If you want a chic and unique way to style your bangs, try braiding them! This look can only be pulled off if you have longer bangs that can be braided back and away from your face. There are several braided bang hairstyles to try, but for a pretty, romantic look we suggest starting with the side-swept French braid.
Simply section off the part to be braided and, starting at one side, create the braid across the forehead at the hairline. Depending on the length of your hair, you then have the option to stop braiding and let the remaining hair hang loose, or continue until you reach the ends, pinning the braid back behind your ear.
8. Curtain Bangs
While you may inadvertently end up with this style while growing out your bangs, many individuals opt for curtain bangs because they are flattering for most face shapes and hair types. Centre-parted, retro-inspired bangs, like these, usually rest just above the brow or cheekbone and curve outwards, with the hair layers shorter towards the inside, gradually becoming longer, providing you with an attractive, face-framing style.
It should be noted that this style can be tricky for people with a cowlick, due to the way the hair falls naturally, but if you're prepared for a little extra work, it can still be pulled off!
Conclusion
As you can see, there are lots of different types of bangs to choose from, so if you're looking to try something new, consider one of these styles. It's always a good idea to consult a hairstylist to get their expert opinion on what would suit your face shape and hair type the best, and ideally, have them cut your hair too.
However, if you do attempt to cut bangs at home, always use professional hairstyling scissors, and remember, hair 'shrinks' as it dries, so to avoid any shocks (or tears of regret!), never cut bangs when your hair is wet.
We hope you enjoyed this article and are now inspired to switch up your look by rocking some face-flattering bangs of your own!