Jamie Stone – How to Give Yourself Spa-Like Facial at Home
At-home facials gained a lot of popularity last year when we couldn't step out due to lockdowns. This trend of indulgent skincare rituals continues this year as it is the quickest way to get glowing skin.
Just like all of us, beauty blogger Jamie Stone (@itsjamiestone) loves a good at-home facial too! Moreover, after years of experience in the marketing industry, she has insider knowledge on which beauty products work the best.
On her blog, Jamie posts brutally honest reviews on skincare products and also shares a slice of her life with her readers. From DIY nails to cozy days in, Jamie talks about everything you need to pamper yourself at home. Hence, her blog is a great place to find excellent skincare advice and healthy lifestyle tips too!
Jamie's Tips For A Spa-Like At-Home Facial
Jamie has tried her fair share of skincare products and has worked with some of the biggest skincare brands. After all this experience, she has finally cracked the code to the perfect at-home facial. Jamie says that you will not miss the spa if you try these steps at home!
1. Double Cleansing
Jamie recommends starting the facial with double cleansing your skin. She first uses an oil-based cleanser and then a cream-based cleanser to remove all the traces of makeup, sweat, and grease.
2. Chemical Exfoliation
After washing the face, Jamie suggests going in with a gentle exfoliator to remove dead skin. She prefers chemical exfoliants over physical scrubs because the former is milder and not abrasive on the skin.
3. Face Mask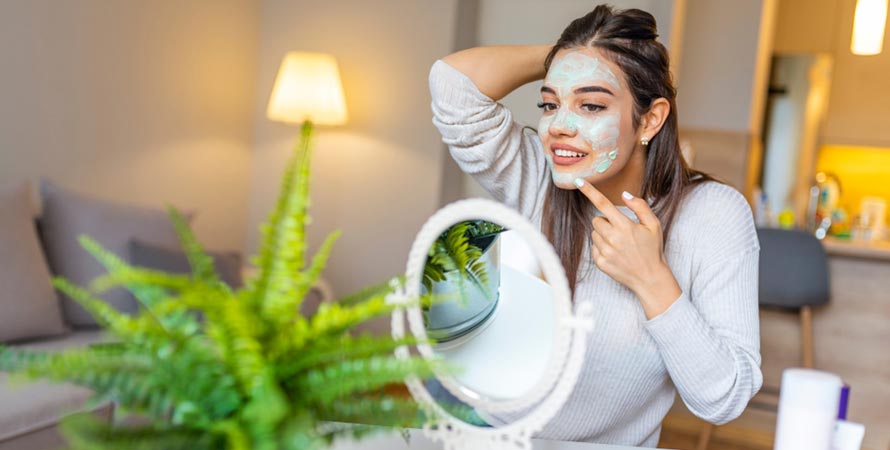 No facial is complete without a good face mask. Jamie recommends applying your favorite face mask and relaxing while it works its magic.
4. Gua Sha Massage With Serum
After the mask, it is now time to gently massage a serum on your face. Jamie says that she likes to use a Gua Sha stone or a jade roller for the massage.
5. Moisturizer
To seal the serum in place, Jamie goes in with a layer of a thick and creamy moisturizer. Again, she emphasizes that you need to apply the moisturizer gently and slowly on your skin.
6. Sunscreen
Last but not the least, apply your favorite sunscreen if you are trying this facial in the daytime. Jamie says that she prefers a lightweight sunscreen because there are already multiple products on the skin.
And that's it! This at-home facial routine is simple but promises spa-like results. Do try it when you are in the mood to pamper your skin at home.
You can read Jamie's full post here on honestlyjamie.com!