Danielle Gray's Expert Tips on How to Build A Skincare Routine
A consistent and effective skincare routine is the best way to achieve healthy skin. However, building a skincare routine can be a daunting task for many. With so many skincare brands and products to choose from, it is hard to decide what would work best for your skin. Luckily, beauty blogger Danielle Gray (@stylenbeautydoc) is here to help you out!
Danielle calls herself a style and beauty doc, holding a degree in marketing and passionate about inclusive beauty. She uses her blog to share her favorites from the world of fashion and skincare with her audience.
Through her blog, she aims to encourage women of all ages, sizes, and skin tones to celebrate their beauty. Danielle loves to interact with her readers to offer them customized beauty and style tips.
Danielle's Tips for Building A Skincare Routine from Scratch
Danielle recognizes that starting a skincare practice can be confusing. So, she recommends the following tips for those who want to build an effective skincare regimen.
1. Identify Your Skin Type
Danielle says that the best way to identify the right product for your daily routine is to know your skin type. Your skin may behave differently as you grow older or change your lifestyle. You will have to upgrade your skincare routine accordingly. She recommends taking an online skincare quiz to identify your current skin type before purchasing any products.
2. Start with Basic Skincare Steps
According to her, the basic skin care steps of cleansing, toning, and moisturizing (with sunscreen during the day) should be the building blocks of your skincare routine. Your cleanser and toner can be the same for the day and night, but you may want a richer moisturizer for the night. To this basic skincare regimen, you can add serum and eye cream as treatments for specific skin concerns.
3. Add Serums for Specific Skin Concerns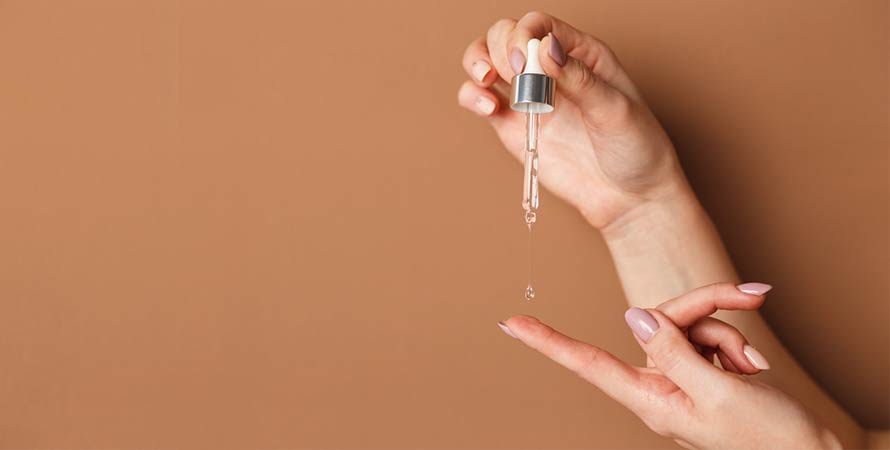 Danielle says that serums are not a necessity but can help you treat your skin concerns quickly. Serums contain high concentrations of active ingredients and penetrate the skin more than moisturizers due to their thinner consistency. If you are struggling with issues such as dullness, dryness, or acne, she recommends using a serum that targets the same.
4. Routine Masking and Exfoliation Is A Must
Danielle suggests routine masking or exfoliation after cleansing a few times a week. She says that it is the best way to unclog the pores, remove dead cells, and add a glow to your face. Regular exfoliation can also help keep the skin clear and acne-free.
These tips can help those who are new to skincare build an effective routine without getting confused. If you follow the regimen diligently, you will notice better skin within weeks!
For more tips, you can read Danielle's full post here on thestyleandbeautydoctor.com.