The Most Iconic 90s Clothing That Are Back in Style for 2022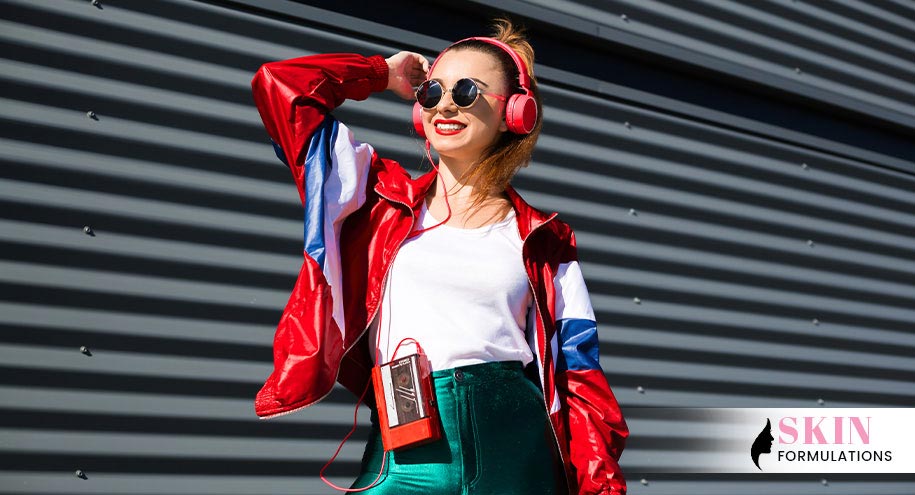 Introduction
The 90s were a time of bold styles and bold colors!
From the baggy jeans and oversized T-shirts to neon hair and chokers, it was a decade that transcended trends and created its own.
The 90s fashion was a decade of extremism in clothing, and we can thank the excessive designs and the over-exuberant styles of each piece of clothing here, perfectly punctuated by the music industry, films, and lifestyles that were so big at that time!
Like the 80s before it, the 90s ushered in an era of unapologetic self-expression; there were no rules, and people wore their expressionism on the torso!
Now, as we enter 2022, we're beginning to see more and more throwback-style clothing popping up as part of fashion's latest trends.
Here are five (5) 90s style items you should try without being too fearful of being accused of being thrown back 30 years or so!
The Best 90s Style Clothing Items You Should Try
1. Oversized T-shirt
You cannot go wrong with an oversized t-shirt if you want to be instantly recognizable as a kid of the 90s.
From the moment they entered popular culture, it seemed like people couldn't get enough of these oversized tops, and it's easy to see why.
The shirts are comfortable and make it look like you've tried, even when you haven't! They also don't require any effort to create a fabulous outfit; all you need is some jeans and sneakers for an iconic look straight out of the decade.
If we are looking at inspiration for the baggy shirt look, look no further than British Singers Anne-Marie and Rita Ora, who will wear their 90's inspired baggy tees with confidence, even on the red carpet!
2. Baggy/Flared Jeans

Nowadays, society has deemed lounge pants the only acceptable form of baggy clothing that exists, and skinny jeans have moved right over into the shadows to let another jean item shine through!
That baggy jeans trend will never die out completely (just like mom jeans), and we are seeing a resurgence of the flares that rolled around from the 70s to the 90s and again now!
Inspiration from the era, and still today, seems to be more of the singer side of the celeb fans, such as Shania Twain and Britney Spears, who were, and still are, huge lovers of the flattering flares.
There are so many modern and fashionable ways to wear baggy pants without feeling too dressed down for your day-to-day life.
If you need to dress up smartly for work, try pairing your favorite pair of jeans with a blazer or suit jacket, which will give you an old-school look that feels more appropriate in this day and age.
Baggy pants come with a variety of options, such as cuffed or loose legs, and can be comfortably worn as they are or paired with other items like oversized jackets and button-down shirts.
If you are looking for a fashionable but throwback way to stand out from the crowd, try pairing your favorite pair of baggy jeans with vibrant colors and bold patterns.
3. Neon Clothing And Hair To Match!
Neon hair is one trend that is guaranteed to last forever because it is fun and can be changed so quickly too! The best part about neon hair is that it's not just for kids anymore! If you want to be seen to be bright and bold, this is the perfect look for you.
The 90s was massive for the rave scene, which meant loud music and even louder neon colors on clothing and hair; think along the lines of the neon pink scrunchies, fishnet gloves in lime green and orange streaks in your hair (and the oversized rave "Smiley" Tee of course!) This trend has almost cemented itself in the present day but as a more permanent feature!
As hair products have evolved, they have begun to find a happy place in today's hair industry, with celebrity fans of bright hair changing their brilliant colors in their hair as often as they change on stage!
P!nk and Hayley Williams from the band Paramore are the standout champions of the neon hair, staying around for many years to come!
4. Chokers

Chokers are reemerging as one of the most popular accessories of the moment.
They were also an essential 90s style item, which is why they should be near the top of your fashion shopping list.
We are loving the resurgence of the old fabrics, too, such as velvet and iridescent materials that made the choker a staple accessory, a special one.
If you're not too keen on wearing chokers around your neck, try adding them to your hair. Place the choker over one side of your hair and tuck it behind your ear so that it falls down the other side into a ponytail or updo for a 2022 twist.
5. Plaid Shirts
Grunge fashion in the 90s was characterized heavily by its clothing, accessories, and hairstyles, which emerged in the late-1980s during a grunge music movement.
Grunge fashion is iconically characterized by the wearing of durable and thrift-store-esque clothing, often worn in a loose manner that was aimed at people being unisex as it "de-emphasized" the shape of someone's silhouette, often paired with a plaid shirt worn in a shabby un-kept style.
One of the biggest influences on the grunge fashion movement was rock star Kurt Cobain, lead singer in the band Nirvana. It is widely believed that he represented the very core of the grunge movement and phenomenon, which had a massive influence on other people in their everyday lives.
Conclusion
The 90s are having a significant resurgence, whether it's an era you loved or not!
From the most stylish celebrities to the most popular music, the 90s are back in our 2022 lives and wardrobes.
The 90s are remembered for many things, the most prominent one being fashion. There are so many style clothing items that are making a comeback; however, some people may agree that it never left at all!
However, if you're not sure where to start, this list of five 90s style clothing items will be an excellent place to start.
The most standout iconic fashion trend of the decade was undoubtedly grunge, characterized by dark colors, ripped jeans, combat boots, and plaid shirts.
It's a style that has been given many different names, but one thing's for sure: it is back, along with the rest of the wardrobe of the almost forgotten 1990s!